What is BDSM exactly? The US National Library of Medicine National Institutes of Health defines "BDSM to indicate an inclusive concern for people interested in bondage (B), domination (D), submission (S), sadism (the same "S") and masochism (M). When citing research that uses the term SM (alternately "S/M" and "S&M"), we keep the term. Sometimes BDSM is referred to as 'kink' by practitioners."
This type of activity is growing mainly because of the constant incorrect references in the book Fifty Shades of Grey. The media tends to shame those who are interested in BDSM and the US National Library of Medicine National Institutes of Health  created a study that shows:
Stigma surrounding BDSM poses risks to practitioners who wish to disclose their interest. We examined risk factors involved with disclosure to posit how sex education might diffuse stigma and warn of risks. Semi-structured interviews asked 20 adults reporting an interest in BDSM about their disclosure experiences. Most respondents reported their BDSM interests starting before age 15, sometimes creating a phase of anxiety and shame in the absence of reassuring information. As adults, respondents often considered BDSM central to their sexuality, thus disclosure was integral to dating. Disclosure decisions in nondating situations were often complex considerations balancing desire for appropriateness with a desire for connection and honesty. Some respondents wondered whether their interests being found out would jeopardize their jobs. Experiences with stigma varied widely.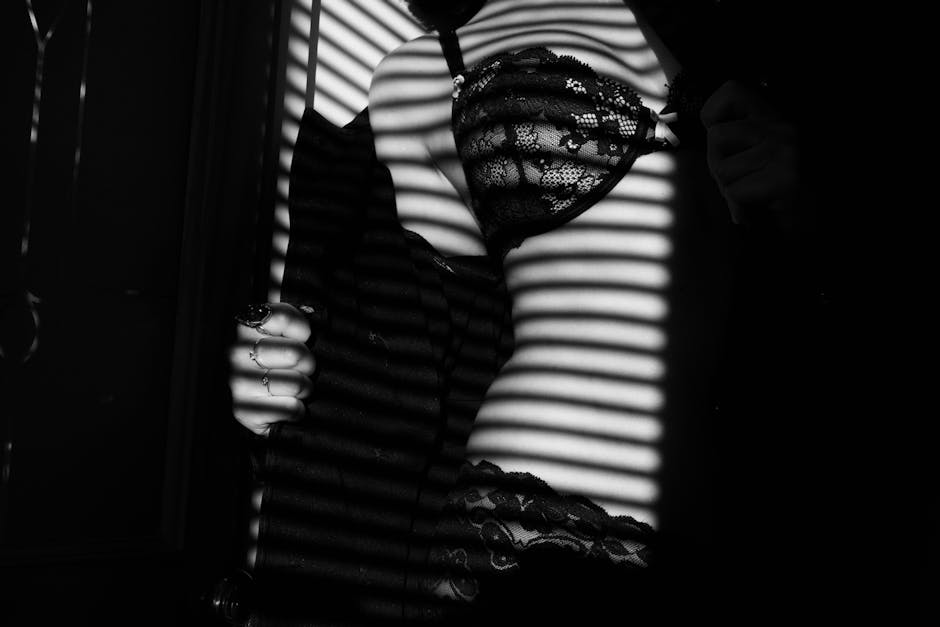 You would think since a publication like Fifty Shades of Grey is so popular there would be a more accepting audience to this sort of Slave and Master activity. The Atlantic did a piece that showed problematic passages within the text. They specifically point to,
healthy, ethical ways to consensually combine sex and pain. All of them require self-knowledge, communication skills, and emotional maturity in order to make the sex safe and mutually gratifying. The problem is that Fifty Shades casually associates hot sex with violence, but without any of this context. Sometimes, Ana says yes to sex she's uncomfortable with because she's too shy to speak her mind, or because she's afraid of losing Christian; she gives consent when he wants to inflict pain, yet that doesn't prevent her from being harmed.
They go on to point out the "troubling fantasy in American culture, where one in five women will be raped within their lifetime, according to the CDC; where nearly 40 percent of those rapes will happen to women aged 18 to 24." Personally, I can attest to that percentage – I have been raped. I am a survivor of sexual violence. It is not okay to pursue sexual activity when a person is clearly uncomfortable. One way to prevent this in a BDSM situation is to have a safe word, like my husband and I have a safe word "Gilgamesh," that will never arise in casual anything – a Mesopotamian God? I don't think so. That's why it works – it is so far from anything normal in conversation. We have other code sentences, like if I want to exit a party or get together, I say how much I love the '98 Godzilla movie (which is false; Zilla is a good kaiju by itself, but not Godzilla). Or if another man is making me uncomfortable I say "Jareth Red Hots," which combines my favorite fictional character Jareth from the movie Labyrinth and my least favorite candy – Red Hots.
Another way to establish safety in communication is by adopting the traffic light safe words. "Green" generally means to go on and increase intensity. "Yellow" or "orange" means that it's getting a little intense, but please continue cautiously. And "red" means stop. At that point, the Dominant should cease the activity immediately.
However, Fifty Shades is problematic due to its complete disregard for the submissive's comfort. A part in the book actually states,
This evening, he actually hit me. I've never been hit in my life. What have I gotten myself into? Very slowly, my tears, halted by Kate's arrival, began to slide down the side of my face and into my ears. I have fallen for someone who's so emotionally shut down, I will only get hurt—deep down I know this—someone who by his own admission is completely fucked up.
This flimsy type of consent is not okay in the BDSM community. She clearly didn't want to be hit and it scares her. In The Atlantic it says,
different places have different rules for what is and isn't okay in a public play space, where people gather to experiment with different kinds of kinky sex. It could be that "the standard is you don't touch anyone you don't know without their permission, and you don't touch anyone's belongings," she said. But, for example, other places might "require that all people who identify as submissive address all people who identify as dominant as sir or ma'am."

No matter what, these guidelines are always explicit. "Rules are usually posted online, and then frequently you can find a hard copy. Some parties you might go to might hand those to you as you go in. I've been to parties that make you read and sign standards of behavior as you walk in."
These kinds of standards are practiced in a private setting as well. You cannot force anyone into a violent sexual relationship like Ana was. If you want to experiment with this sort of kink then communicate with your partner. Healthy sex is good sex, and having 100% consent every time is necessary. For the first time it is best to try light bondage, like rope play. Remember the safe word – never be afraid to use it especially when your partner unknowingly oversteps their bounds.
There are hundreds of resources for healthy sexual BDSM and non-sexual BDSM. A non-sexual form would be puppy play – where the submissive acts like a dog for gratification to their Master. Check out Psychology Today or Xojane for more information about the mental part of BDSM and what couples actually do with BDSM. Be safe and have some fun!